Udimi – the best place to buy Solo Ads
If you are an internet marketer, one thing you need above all else is traffic. Without it, you may as well be sitting in a store full of merchandise in a ghost town. One way to get proven targeted traffic is to partner with solo ad sellers, or; large-list sellers in your niche who you pay to email their list about your offer. To boil it down, solo ads are email traffic bought from a vendor. Udimi website: https://udimi.com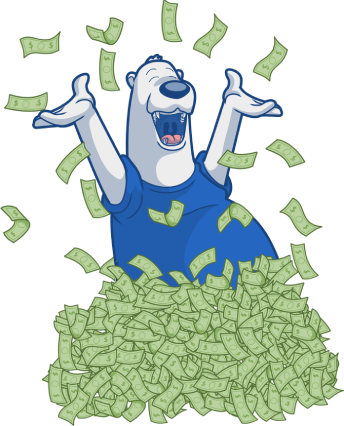 Try Udimi for FREE
What is Udimi?
Previously, looking for solo ad providers took huge amounts of time and effort, as online forums and websites needed to be searched for legitimate partners. Udimi has automated that process with a network of advertisers and publishers who deal specifically in solo ads.
Udimi's Unique Advantages
One of Udimi's more significant strengths is that they only connect buyers with registered sellers. Every Udimi seller has to pass rigorous tests to confirm the quality of their mailing list, and, in the wild west-like atmosphere of on-line providers, that makes Udimi superior to virtually every other marketplace.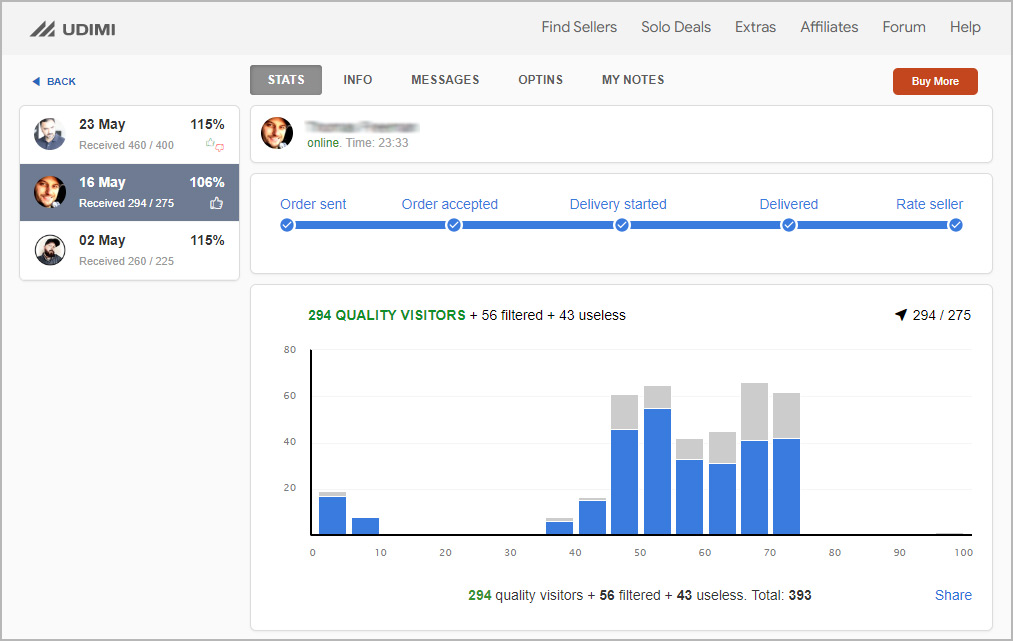 Also helping Udimi lead the solo ad marketplace pack are their policies to protect buyers from fraudulent sellers, including:
All payments are processed by Udimi
All traffic is refined via Udimi filters
Buyer only pays for legitimate traffic
Seller receives payment only after verified delivery
Buyer receives instant refund for non-delivered traffic
All ratings are audited and only posted by Udimi buyers and sellers
Communication, spam and unprofessional behavior is strictly controlled
PPC and Udimi
During a typical PPC campaign, clicks cost between 40 cents and $1 per click. Every time an ad is clicked and sends a visitor to a website, the search engine gets paid a small fee. When PPC is working properly, the fee is trivial, because the visit is worth more than the fee. Search engines actually reward advertisers who can build intelligently targeted pay-per-click campaigns by charging them less for ad clicks, so it's important to do it right. Udimi's cost-per-click does not exceed 99 cents, and their advanced algorithms filter out fraudulent or spambot clicks, so you're only paying for genuine prospects to view your offer..
Udimi's 100 Hour Rule
No more scrounging forums for vendors with questionable credibility. Upon approval of your solo ad, the Udimi seller has 100 hours to start delivering results that you can turn into usable metrics. Good delivery timing positively impacts the sellers Udimi score, increasing their ranking, and their chances at attracting more buyers.
Does Udimi Do It For You?
Careful attention is encouraged for people who have no previous experience dealing with solo ads. Before committing any money, research which affiliate marketing or Cost-per-Acquisition (CPA) model will help you reach your goals, as solo ads may not work that well for all niches.
With Udimi:

You must pay for more advanced filtering.
Finding a quality seller in a niche area can be tricky.
Udimi vs Traffic Counters
Traffic counters are not very specialised and are set up to count clicks on any website, in any industry. For example, Google has the Analytics counter, but it doesn't filter out useless traffic.
Typical filters available on counters:
Bots (search engines, ping/uptime monitoring/archiving) visits
Duplicate clicks from the same person
Udimi is the only traffic counter which filters useless traffic, adapts per niche industry, and is built and only used for solo ads. Filters that are exclusive to Udimi include:
Click ring visitors
Fake optins
Fraud sales
Fake testimonials
Multiple names
High buyer/seller refund rate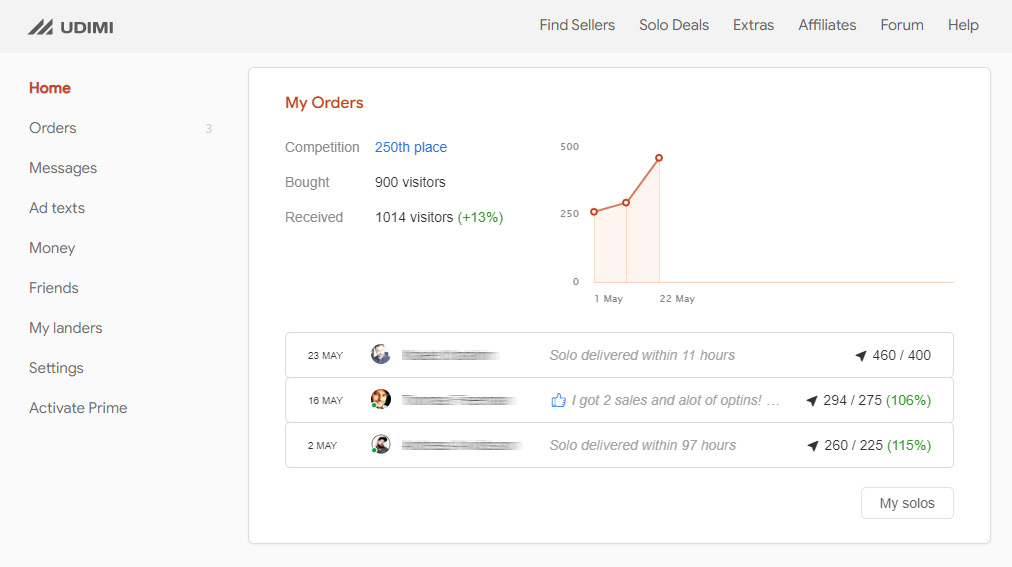 Udimi Has Got Your Back
Besides measuring and analysing the huge volumes of traffic that flows through their system on an hourly basis, Udimi filters out poor quality traffic before it gets to the buyer by buying it, then blacklisting it. By purchasing thousands of bad clicks every month, Udimi is able to remove these traffic sources and protect their buyers from them in the future.
How Much Does Udimi Cost?
Registration is free, and you can use Udimi without commitment. After providing your name and email address, your account will be ready and you will be able to browse the Udimi marketplace and filter sellers by name, price per visitor, percent of Got Sales ratings, and solo ad ratings.
Conclusion: Is Udimi Worth A Try?
If generating traffic is your goal, yes! Udimi's unique platform for buyers and sellers takes the guesswork out of selecting legitimate partners, making them an indispensable tool for any solo ad buyer. Udimi's interface is easy to operate for all user levels, and if anything should go wrong, Udimi's professional support team is on hand to resolve any issues.
Try Udimi for FREE