How to Use KWFinder Now That You've Found It
If you're selling a product or a service, you want to secure top rankings on Google, and identifying powerful keywords solves a big piece of the Google rankings puzzle. The best keywords are the ones that have high search volume and low competition. Targeting those keywords is one of the most important facets of an effective SEO strategy.
But, how do you find and focus on those keywords?
What is KWFinder?
KWFinder is a keyword research tool that helps you identify the best keywords and long-tail keywords. It calculates how difficult it is to rank on a search engine results page (SERP) using a specified keyword, then finds the lowest-cost keyword that delivers the highest SERP ranking. KWFinder also provides monthly search volumes, along with many other cool and useful metrics.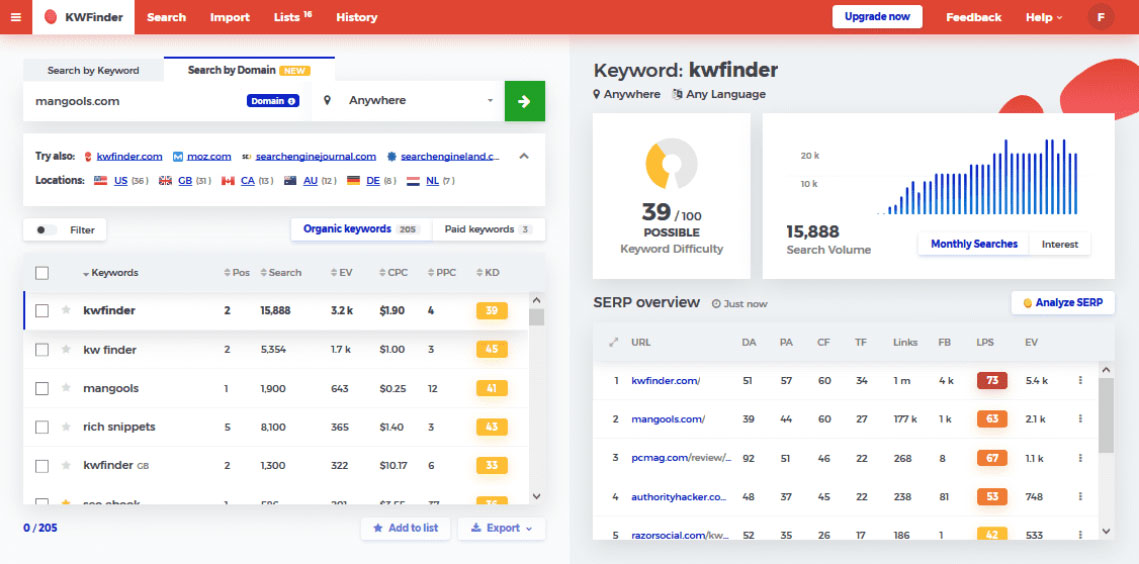 What Are Long-tail Keywords?
These are keywords or key phrases that are generally longer and more specific than commonly searched for keywords. Long-tail keywords get less search traffic than typical keywords, but because they are more targeted, they'll usually have a higher conversion value.
Kicking Off KWFinder
It's as easy as going to the KWFinder website and creating a free account. The free plan allocates three keyword lookups, and three SERP lookups per day. Plus, a maximum of 50 related keyword suggestions per search. If the basic account does not meet your needs, it is recommended that you upgrade to a paid plan in order to unlock more searches.
Step 1: Enter your keyword into the search box. This feature enables you to select a specific target language and location, and, if needed, will allow you to import a premade list of keywords to KWFinder from a CSV file.
Step 2: After you've chosen your keyword, location and language, click "Analyze" and the results will publish, including related keywords with search volume, CPC, SERP and other valuable SEO metrics.
If you need to drill down a little deeper, selecting "results filter" will optimize the different filters and focus on the most relevant results.
Affordable
Free trial
Excellent support
Easy-to-use interface
Free extensions for Google Chrome
Good functionality
Smaller keyword lists than larger competitors (such as SEMrush).
Limited capacity during trial period
Smaller plans have low limits for keyword suggestions
A Quick KwFinder Plan Cost Comparison
Small
For $29.90 per month with a year-long subscription, you have access to Mangools basic package. It gives you 100 keyword searches, 20 site lookups, up to 25 competitor keywords and scraping of up to 2,000 backlinks per day. This is ideal for smaller businesses.
Medium
SMEs will benefit from the premium plan. At $39.90 per month for three users, this package accommodates 500 keyword searches, 70 site lookups, unlimited competitor keywords and scraping of up to 7,000 backlinks per day.
Large
Tailored to larger operations, the agency or enterprise plan costs $79.90 per month for 10 users that can access up 1,200 keywords daily, 700 keyword suggestions, and scrape 15,000 backlinks every 24 hours.
To bolster your investment, Mongools support team is top-of-the-line and very responsive. Plus, KWFinder has a 48-hour money back guarantee.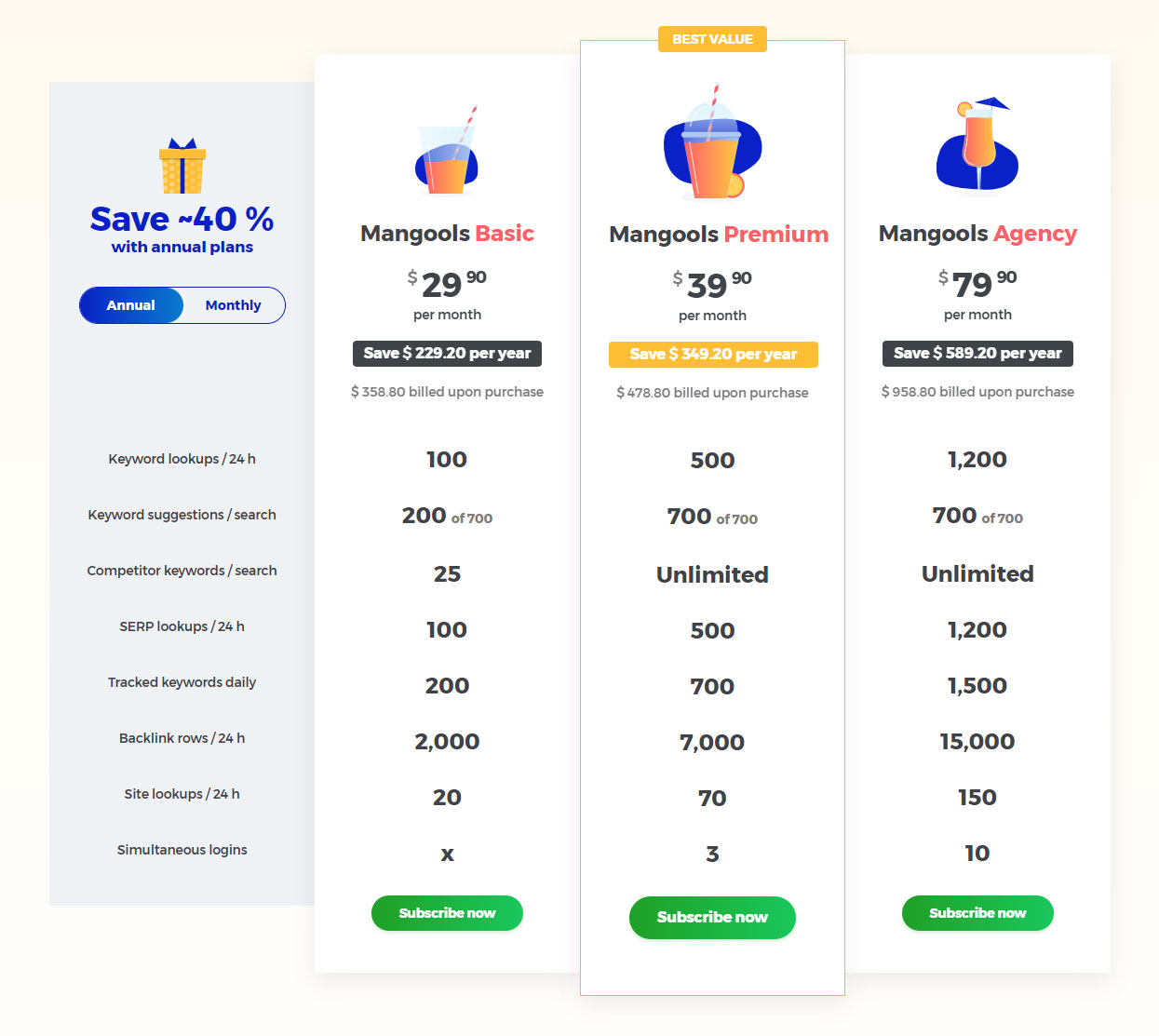 Conclusion
In contrast to some other tools, Mangools KWFinder is friendly to users of all levels through its easy-to-use visual interface that displays data in a way that removes much of the difficulty and tedium from the research process. If you're a marketer, blogger or involved in SEO in any way, KWFinder could save you tons of time, money and effort.