What is GetResponse?
GetResponse has been around since 1998, with approximately 350 000 paying users in 182 countries across the globe. GetResponse's main purpose is to drive traffic through email marketing, enabling users to send emails in three different ways, which we discuss in finer detail below. Access to GetResponse is available via monthly subscription, available in four different plans: Basic, Plus, Professional, and Enterprise.
But what is it exactly and is it the right choice for your business needs?
Features
Customers using GetResponse can create mailing lists, newsletters, automate emails to subscribers using autoresponders, view and analyze statistics related to email marketing campaigns, including open rates, click throughs, forwards, as well as landing pages, webinar hosting, eCom store management, automated sales funnels, customer relationship management functionality and more.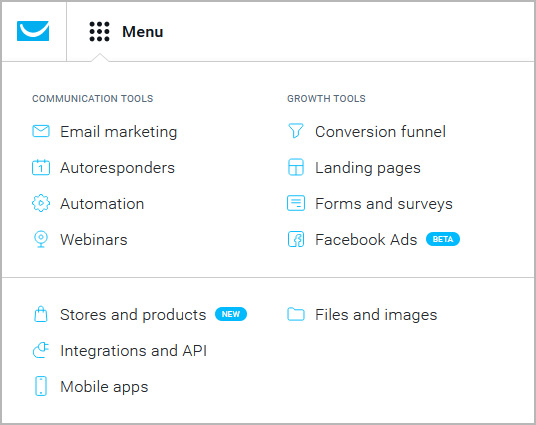 Email Broadcasts
Send a one-time email broadcast to your list with the option of sending immediately or scheduling them using Perfect Timing.
With GetResponse, enjoy access to over 500 high quality and professional HTML templates that can be easily edited.
Autresponders
GetResponse's autoresponders allow you to create a series of emails, and then set them to send automatically whenever a new subscriber signs up to your list. GetResponse's autoresponders can also generate various statistics, such as open and click rates.
Landing Pages
GetResponse is one of a small handful of email marketing platforms which offers pre-made landing pages that can be utilized to collect emails. You can edit these landing pages and get them live quickly and easily.
Sales, opt-in, download, and promo pages are all available to GetResponse users. These pages are fully compatible with mobile devices, are proven to convert well, and look slick and professional.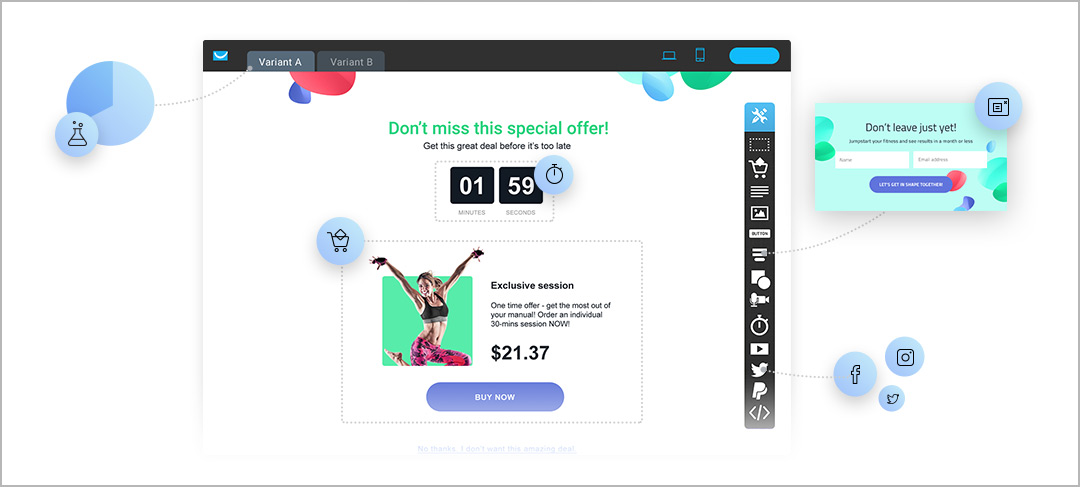 Mobile
Mobile formatting is available across all plans, allowing users to preview how emails will appear when opened on mobile devices.
Workflow
For those who are not familiar with the jargon or with no prior workflow experience, a workflow, or automation workflow, is a very useful tool which compiles different actions, conditions, and filters in order to facilitate the user's communication with subscribers.
[insert screencap of GetResponse Workflow chart here]
A GetResponse workflow provides a clear visual representation of a user's communication patterns, and can be as simple as sending a subscriber a specific message after they have opened a message or as intricate as an online course or special promotion.
Perfect Timing
The Perfect Timing feature delays the time at which emails are sent to subscribers in order to account for different Time Zones, e.g. everyone receives the email at 1:00 pm local time.
Webinars
GetResponse is also one of a small handful of email marketing platforms to offer a complete solution to all your webinar needs. Webinars are available on all but the Basic Plan. Using GetResponse you can:
Build a webinar signup page with ease
Send out email invitations and reminders, using available templates if you so desire
Engage your webinar audience with screen sharing, polls, chat, and much, much more
Build relationships by sending out follow-up series
Share HQ recordings of your webinars for later playback
Autofunnel
Autofunnel is a new feature available in GetResponse. It offers a complete sales funnel solution that assists in building landing pages, automates emails, converts customers, and automatically sells products.
Using the set-up wizard is a great way to familiarize yourself with the entire autofunnel process, allowing you to customize your email templates and landing page as well as integrating payment processors.
With GetResponse's autofunnel you can set up Facebook advertisements and generate eye-catching social media images and animations!
GetResponse Pricing Overview
GetResponse has four different plans catering to different needs. They are Basic, Plus, Professional, and Enterprise. The first three come with a 1000 subscriber limit by default, but the Enterprise plan comes with a 100 000 subscriber list by default.
At the entry level, Basic costs $15.00 monthly (half of what the equivalent plan costs with its competitors Aweber and Campaign Monitor, but the same as the monthly cost for the same plan with Mailchimp), Plus costs $49.00 monthly, Professional costs $99.00 monthly, and Enterprise costs $1199.00 monthly. Discounts are available for block subscriptions: 18% for 12 months and 30% for 24 months.
The addition of subscribers increases costs significantly. Adding 100 000 subscribers raises the price of Basic to $450.00, Plus to $499.00, and Professional to $580.00 per month.
In order to be able to send unlimited emails per month on the Basic Plan costs $65.00 per month, which is cheaper than equivalent plans offered by Aweber, Campaign Monitor, and Mailchimp.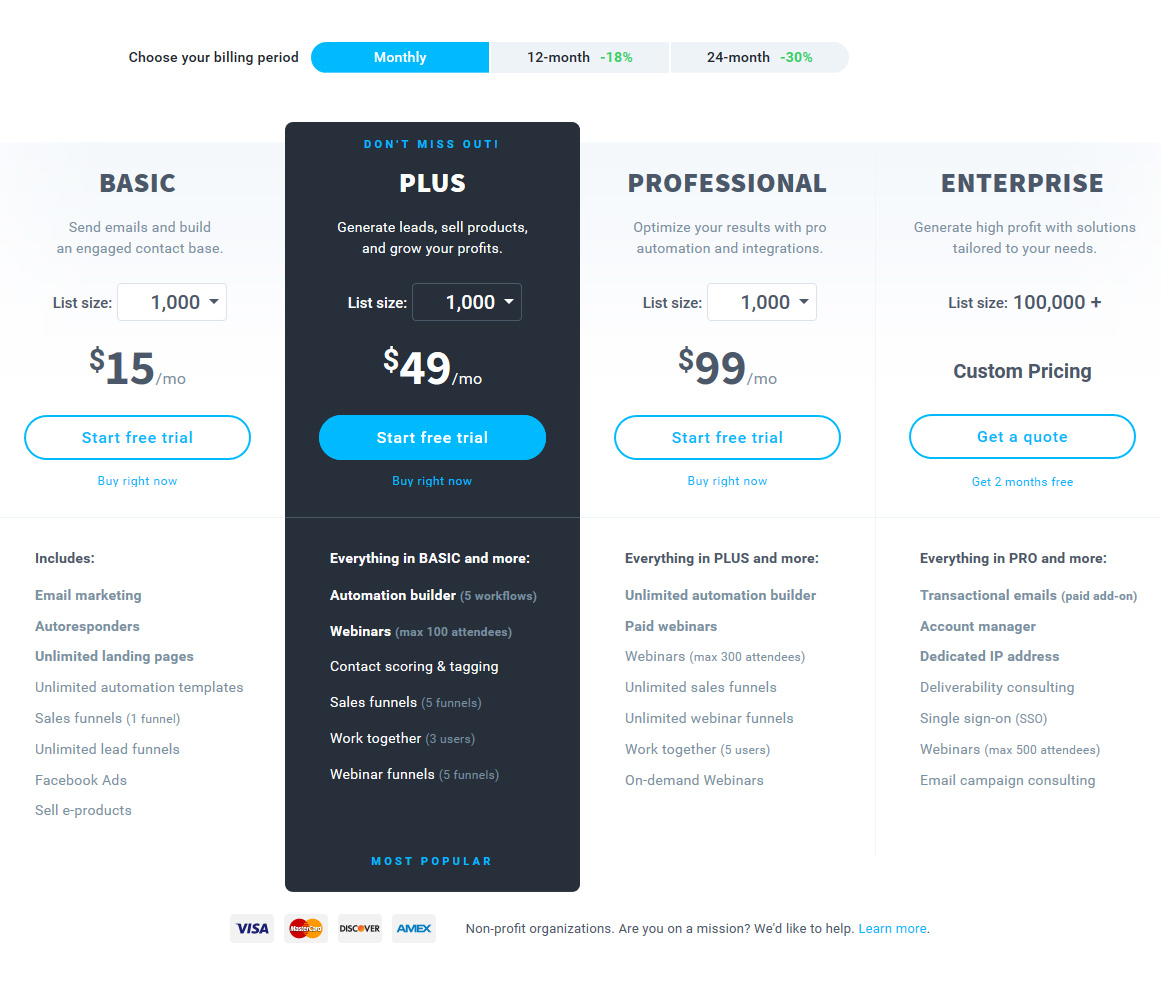 Free trial!
GetResponse is quite a bargain at entry level, but with more subscribers per list, the price increases. Is it the right plan for your business? Well, the good news is that GetResponse offers a free, no strings attached, trial. Try it free for a month, no credit card necessary! It is important to note, however, that the trial is limited to 250 subscribers per list.
The Key Differences Between Plans
Every single plan with GetResponse offers the same core features, namely the ability to import, grow, and host mailing lists. Each plan offers access to a wide selection of e-newsletter themes.
Beginning with the Professional Plan, users will be able to verify IF scores as well as take advantage of the Landing Page feature, which boasts a plethora of attractive templates to choose from.
The Webinar hosting feature is available to users on the Plus, Professional and Enterprise plans. This is part of GetResponse's goal of being a convenient "all-in-one" email marketing solution.
With the Plus plan or higher, automation builder is available, but with a limit of 5 on the Plus Plan but unlimited on the Professional and Enterprise plans.
Users interested in the Enterprise Plan are required to contact GetResponse in order to schedule a demo, discuss their needs, and negotiate pricing.
GetResponse Support
GetResponse has earned a reputation for providing solid and reliable customer support:
Live chat is available 24 hours a day, 7 days a week
GetResponse's email support staff is quick is to respond and provides service in 7 languages
On the downside, GetResponse's knowledge database isn't as good as some of its competitors and while IT is helpful, it's simply not as comprehensive as other companies.
WordPress Integration
Enjoy easy WordPress integration with GetResponse. Beyond that, easy integration is available for Magento, Shopify, Amazon Payments, PayPal, WooCommerce, Stripe, Square, and Eventbrite. Social media integration is also available and boasts great integration with Facebook.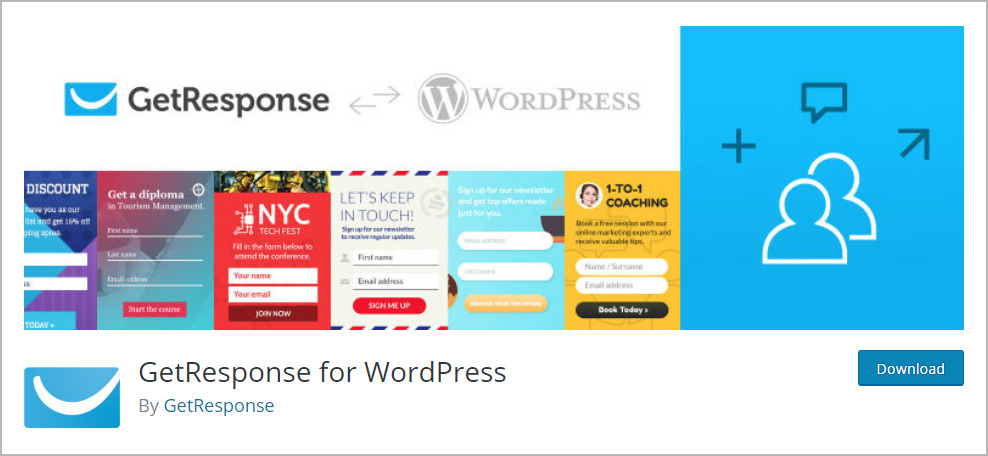 GetResponse has the best autoresponders in the industry
Autofunnel is a remarkable sales funnel tool
The Webinar function is really top of the line
The sales funnel builder is visual and easy to use
Plans are very affordable at the entry level
The Basic Plan is not sufficient to properly grow a business
Confusing pricing makes it difficult to control costs
Powerful if occasionally wonky editor
The CRM tool is definitely useful but could use some improvement
Unfortunately, there are no refunds for cancelled accounts
Final Opinion of GetResponse
What you get with GetResponse is one of the very best email marketing platforms at competitive prices. It's an all-in-one email marketing platform that you can tailor to your needs. With its 30-day, no strings attached free trial, what have you got to lose?