The Good, The Rad, and Fugly of Fiverr®
It's a beautifully simple concept, really: Fiverr is an online marketplace that connects freelancers to customers worldwide: fiverr.com
Founded in 2010 by Micha Kaufman and Shai Wininger, its name comes from the original price of jobs on their site – only $5 USD (a "fiver") per gig. You can still find services priced as low as a fiver, but today their platform connects businesses around the world with skilled freelance professionals offering services in more than 300 categories, including voice-over, graphic design, digital marketing, programming, video production, and more. Last year, over 2.4 million customers bought services from freelancers in over 160 countries.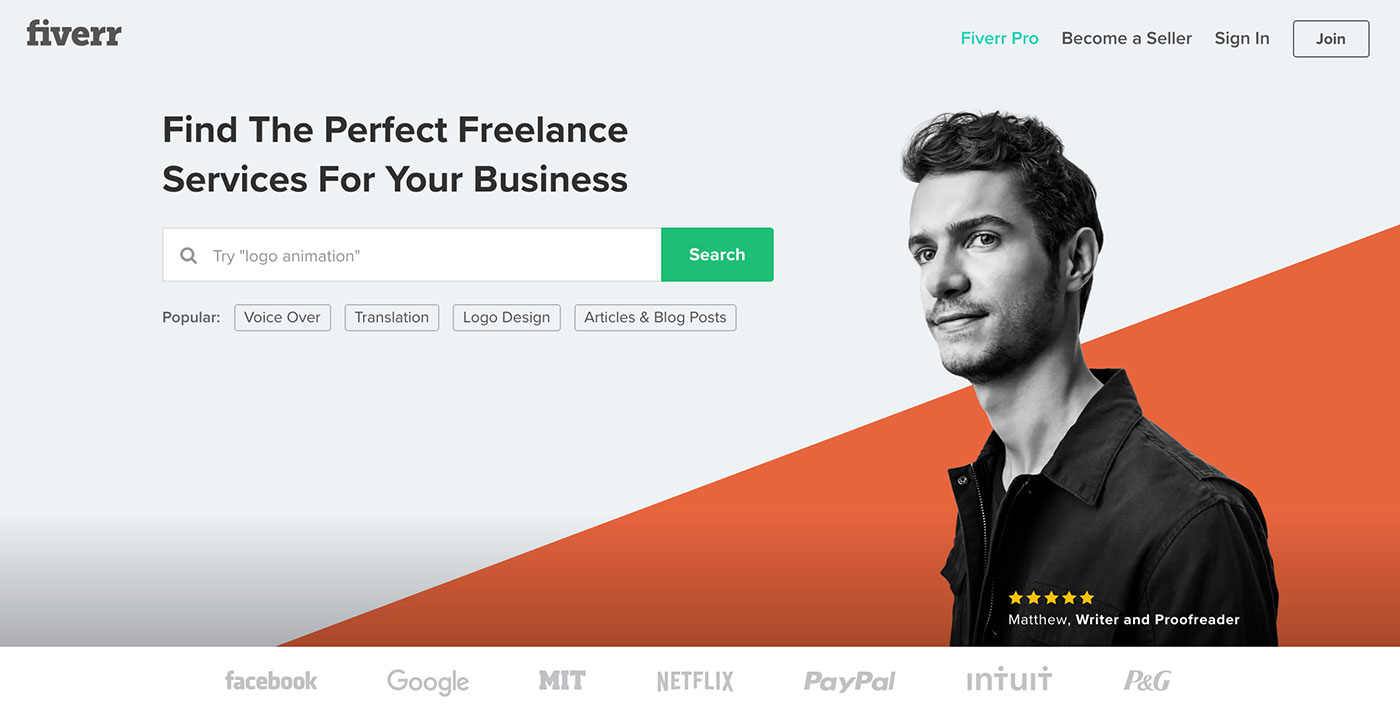 What is Good About Fiverr?
Buying on Fiverr is easy.
The platform is simple to use.
Ability to compare costs and services among many sellers.
The marketplace is massive and diverse.
Services can be priced below the market value.
System in place to root out unethical sellers.
Payment protection.
Active and supportive online forum for sellers.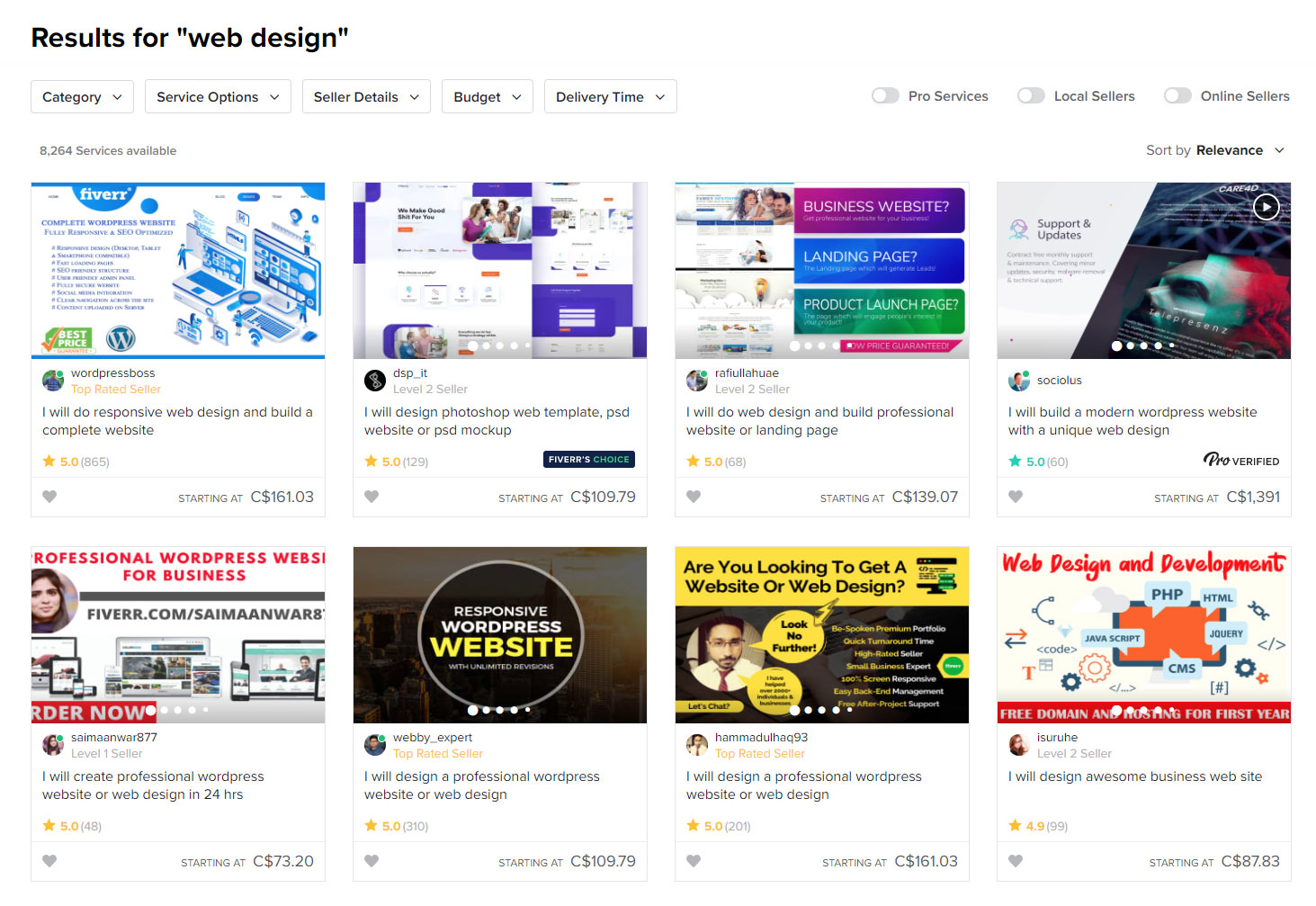 What is Rad About Fiverr?
Some sellers show samples of their work so you can window-shop before buying.
Fiverr Pro offers 24/7 support for freelancers by assigning dedicated Success Managers.
For buyers, Fiverr Pro provides screened and verified freelancers at an affordable price.
Recently expanded its international marketplace in German, French and Spanish.
Are There Fees With Fiverr?
While there is no fee for having an online bank of gigs, Fiverr charges sellers a 20 percent commission, so if your services are requested to complete a $5 gig, you will net $4 (minus any transfer fees, if applicable).
What is Fugly About Fiverr?
Fiverr offers the marketplace, but you deal directly with the sellers. This is where it could get a little fugly:
You need to trust that the sellers adhere to the Fiverr Terms of Service.
The seller you choose could produce unsatisfactory work.
You may be liable if an unethical seller commits infractions like plagiarism.
Time-release of funds can be long.
Fiverr Wants to Tell You a Story
In a brilliant article by Digiday, Duncan Bird, vp of brand for Fiverr, acknowledged the effect of COVID 19 on their business. "Like many others, we had to change our plans," he said, including a hard pivot that killed their outdoor advertising campaign. "We're investing quite heavily in podcasts right now," said Bird. "We had the idea of trying to tell the story of what we're trying to do. Doing so was an interesting way to demonstrate our brand and our purpose."
Fiverr Across the Ocean
Fiverr recently expanded its international footprint and launched its global marketplace in German, and most recently, French and Spanish. According to their press release, founder and CEO Micha Kaufman noted, "International expansion continues to be a key growth strategy for Fiverr, and we believe the potential to unlock further opportunities in the European market is huge."
Fiverr recently saw a 27% increase in visitors from France and a 42% increase in visitors from Spain. Both countries have a high independent work force with almost 12 percent identifying as self-employed in France, and 16 percent in Spain, according to the Organisation for Economic Co-operation and Development (OECD).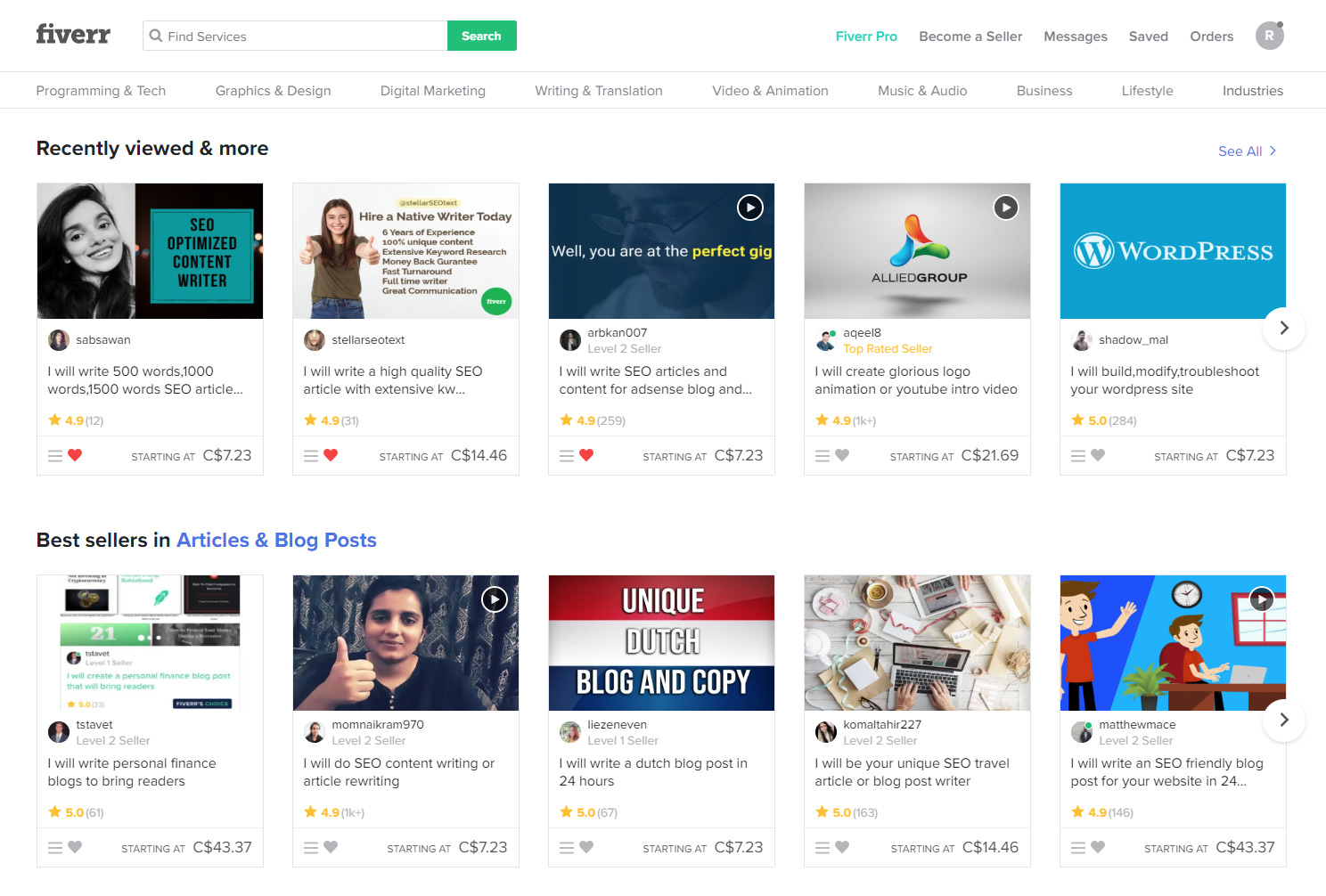 What is OECD?
The Organisation for Economic Co-operation and Development (OECD) is an international organisation that, together with governments, policy makers and citizens, establishes evidence-based international standards and finds solutions to a range of social, economic and environmental challenges. They provide a unique knowledge hub for data and analysis, exchange of ideas, and share expertise regarding public policies and international standards.
Conclusion: The Finale on Fiverr
Fiverr gives sellers the opportunity to generate extra income, offers buyers a chance to engage and receive services at a reasonable cost, and supports both their buyers and sellers with online resources and support. No matter what your skill level, the Fiverr platform is easy to use, and you can create an account in as little as ten minutes.
One of the best things about Fiverr is its variety. If you dress up like Batman and want to entertain at parties, Fiverr is for you.
If you need a Batman to entertain at your party, Fiverr is for you too.
About Fiverr
Fiverr's mission is to change how the world works together. The Fiverr platform connects businesses of all sizes with skilled freelancers offering digital services in more than 300 categories, across 8 verticals including graphic design, digital marketing, programming, video and animation. In 2019, over 2.4 million customers bought a wide range of services from freelancers working in over 160 countries.