Deluxe DIY Websites With Divi
By Elegant Themes
Imagine being able to design beautiful websites without ever touching a single line of code, or install and configure dozens of disjointed plugins. The dream is real. The dream is Divi.
What is Divi
Elegant Themes was founded by Founder & CEO Nick Roach in 2008 as a WordPress Theme shop and has since grown to become an industry leader. First released on December 11, 2013, Divi is Elegant Themes innovative theme, visual page builder and website building framework that enables users to create beautiful designs without having WordPress coding experience or website building skills. According to BuiltWith.com, Divi is the most widely used premium WordPress theme in the world, that replaces the standard WordPress post editor with a vastly superior visual editor.
What Can Divi Do?
Divi is a completely functional WordPress theme that doesn't require any special installation procedures to set up. It is good to go right out of the box, enabling users to build virtually any type of design or layout imaginable while still using the same theme.
When you build a new WordPress page using Divi, you can choose between 3 options to create your content:
Build From Scratch
Choose a premade layout
Clone existing page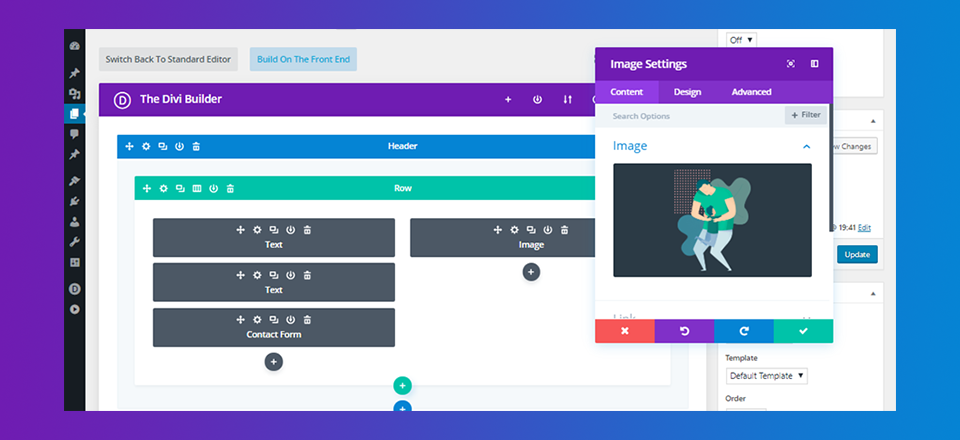 What Can You Do With Divi?
Build: Replacing the standard WordPress post editor with a vastly superior visual editor, Divi equips users with the ability to create spectacular designs with surprising ease and efficiency using a single platform, instead of managing dozens of different themes.
Design: Divi introduces an advanced design interface to WordPress that is efficient, flexible, and easy-to-use.
Customize: Every part of your website is customizable with Divi. You can apply advanced filters and effects, transform elements on the fly, control spacing and sizing, and much more.
Promote: Gather leads and build your social media using Elegant Themes Bloom and Monarch tools, then apply Divi's built-in split testing tool, Divi Leads, that enables users to optimize their generated traffic.
Sell: Divi integrates with WooCommerce to extend your brand 's theme to your shop and product pages.
Showcase: Divi's built-in portfolio provides users the ability to display their work efficiently and creatively.
Engage: Divi's unique content design elements offer users an opportunity to amplify their powerful stories by creating visually stunning content for the web.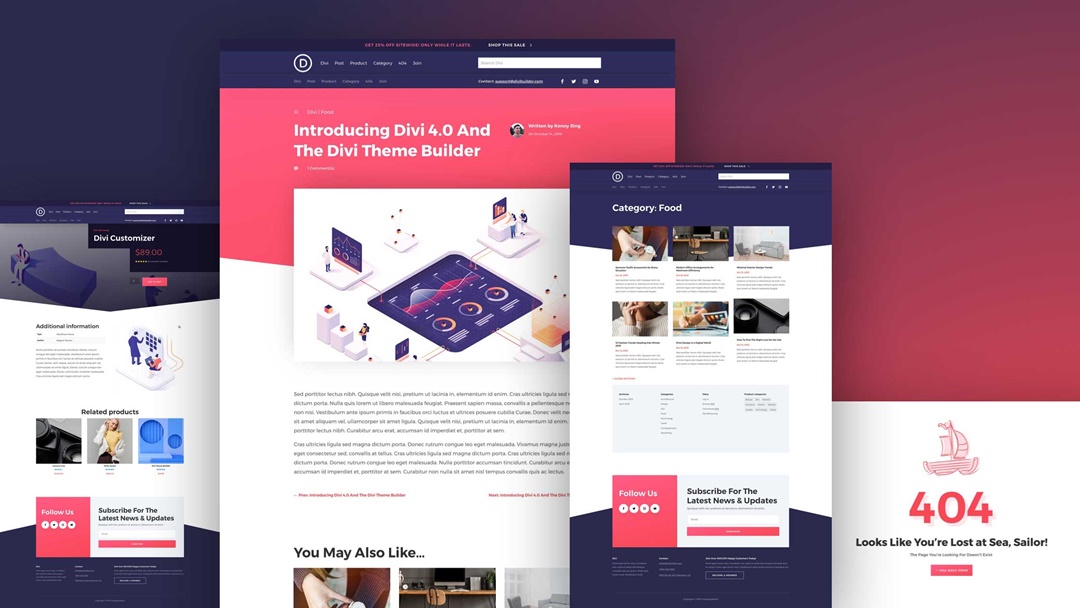 Why Decide on Divi?
Divi lets users of all skill levels build a website on their own from start to finish, and a single subscription unlocks unlimited use of Elegant Themes themes and plugins. Your entire design team can use Divi with a single membership. Every element within Divi can be customized using the Theme Customizer and the Module Customizer. Divi also comes with hundreds of free premade templates that can be accessed using the visual builder. Other aspects that distinguish Divi include:
Versatile and adaptive
Quick and easy to use
Simple pricing
Constant updates
24/7 premium support
Active & passionate community
Satisfaction Guaranteed
How Much Does Divi Cost?
Elegant Themes membership costs $89 per year or $249 for a lifetime membership. One of the big advantages of Elegant Themes is, unlike many stand-alone WordPress Themes, the price of the membership allows unlimited use of all Elegant Themes products. In case Divi does not meet your expectations, their policy also includes a full refund up to 30 days from the membership purchase.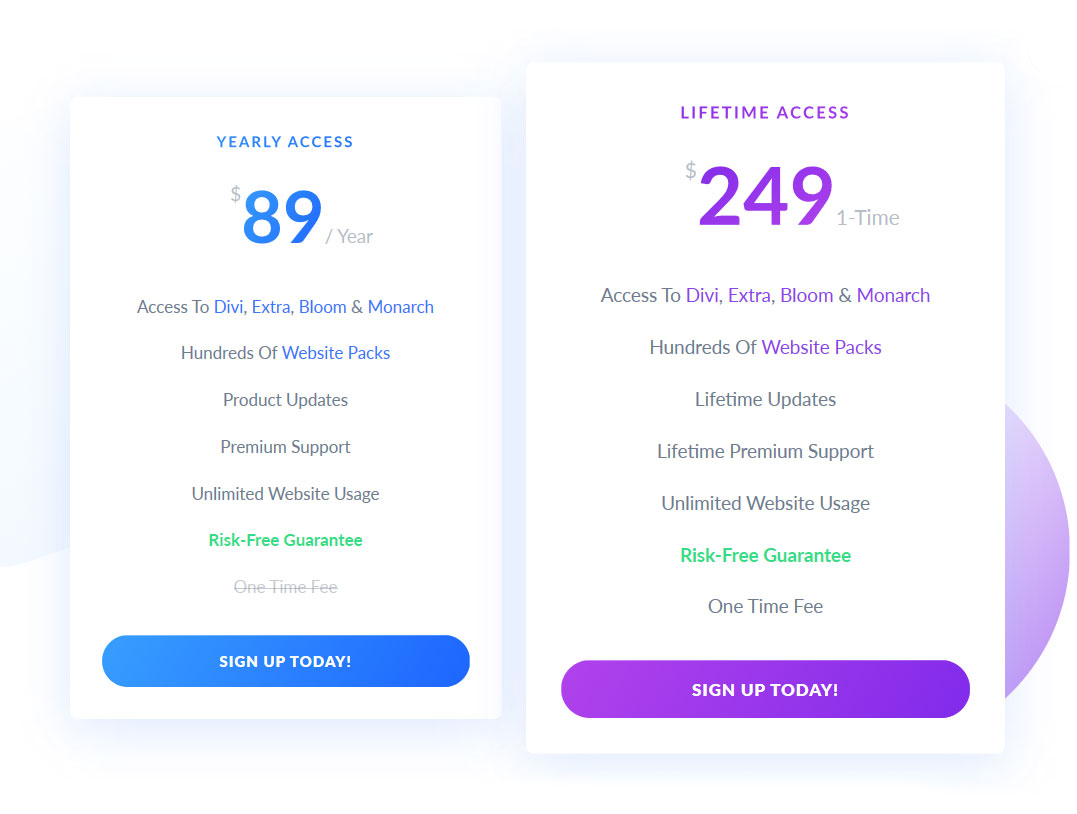 The Downside of Divi
For many other premium themes, updates are free since they often include security patches and other key components. However, Divi only updates as long as there is an active subscription.
Conclusion
Divi is full of industry-leading features that allow users of any skill level to create beautiful, functional WordPress websites. Getting started with Divi is easy, even for a beginner, and it comes with a built-in, visual page builder that lets users create, organize and customize every element of their website in real-time.
Professional web pages without having to write a line of code or have any design experience? Yes, please.