Many businesses still don't have customer email lists.  But these days, a well-developed email list is a must. A well-planned email list will be highly advantageous for any business, be it small or big. It's an effective way to ensure that your business is flourishing.
Wondering if your business needs to follow suit? Read ahead to find out why you should start building your email list in 2020.
What Is An Email List?
An email list one that basically contains emails and email addresses of potential customers, clients or even visitors. The individuals on the list are people who are interested to regularly gain info and updates on your business, brand or company.
Usually compiled with the help of 'call-to-action' or CTAs in the homepage of your website or blog, the email list is a digital list to help your customers stay up-to-date and informed.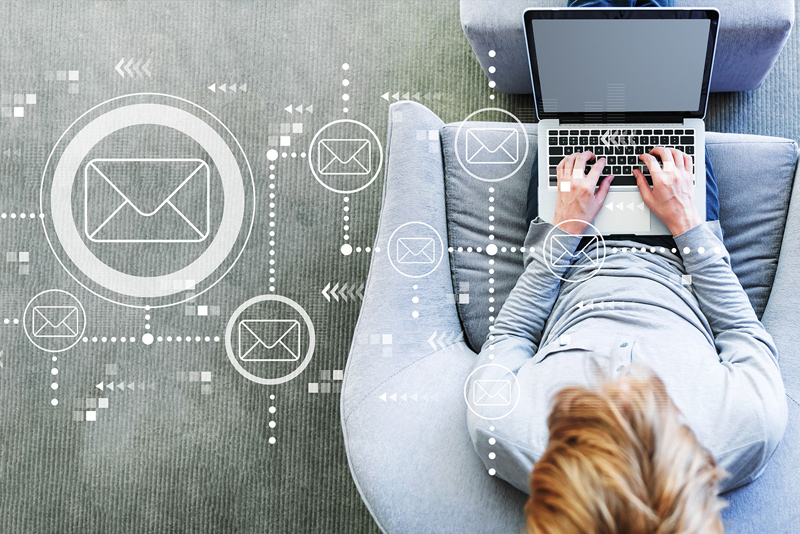 Why Is Building An Email List So Important?
Marketing is a crucial step in gaining more customers. And nowadays, there is no better method than digital marketing to reach out to a huge number of people. And in this case, an email list can do wonders for you if you understand the importance of customer list.
Other platforms like social media are a good way to reach out to people. But marketing through emails is much more helpful as it brings you higher click-through rates and is an expert at gaining new customers. When you have a list, especially one that's growing, it will allow you to stay in contact with these people who are very much likely to become your buyers.
The emails sent to recipients of an email list are personalized and customized. They are also more specific to them as email lists are often segmented, sectioning clients based on their interests and more. This means that they receive emails that are more pertinent to them. For these reasons, they are highly likely to become permanent customers. What's more, you have complete control over your list, unlike social media platforms.
A great many websites offer services that generate leads for you but at a price that's quite high. Since their services are high in demand, the cost of hiring them is always increasing. And even though you're paying for it, there is no guarantee that that the lead will be a successful one. All in all, it's way better to use a customer list to reach out to people.
Moreover, email marketing ensures that your return on investment (ROI) is massive.
How To Grow Your Email List
Needless to say, a growing email list means more prospective customers are flooding in. And the more clients you have, the more your business will flourish. Here are a few things you can do to grow your list:
If you want your customers to stick with you, then make sure the content of your email intrigues them and is useful to them. Great content will keep them connected to you as a subscriber and follower. They may even forward and share your email with others who could be interested, which means more potential clients.
Lead magnets are a wonderful way to get more people to subscribe. It's nothing but a highly enticing offer and in order to enjoy it, the customer must submit their contact information. More often than not, the offer contains useful content for the customer that does not require payment. The simple exchange of email addresses gives them access to eBooks, email courses, guides, cheat sheets etc. Meanwhile, you can expand your email list.
Here, you will not generate leads but attract them to your doorstep which is just as useful. Just make sure what you offer is tempting and valuable for these people.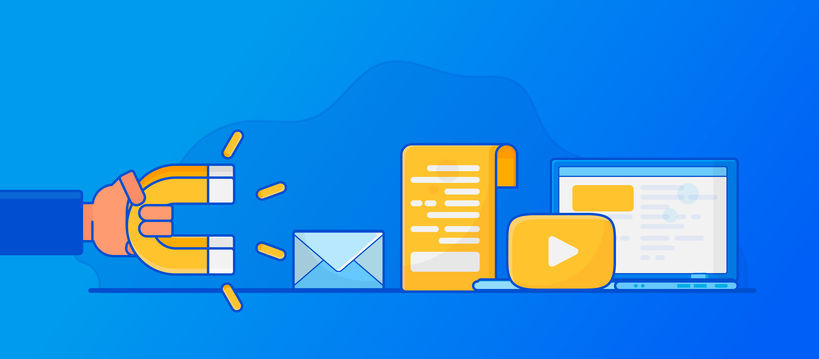 Explore The Power of Social Media
Use social media to expand your list. Create online contests, campaigns and give offers all in exchange of an email address and relevant contact info. If they sign up for it now, there is a huge chance they will appreciate your future emails.
This is one of the more vital tactics – the call-to-action button. Whether it's your homepage, a landing page or your Facebook page, incorporate CTA in it! But do make sure what you're offering or saying, is of your visitors' interest. This will guarantee that they make use of that CTA button.
Most businesses just link their lead magnets and CTAs for greater success. Simply adding a CTA to every other blog page of yours is enough. This is a foolproof technique to get that insanely high ROI.
For example, homepages of travel companies will have display boxes asking you to give your email address if you want updates about travel interests. Some brands may offer to make donations or partake in humanitarian activities if you make a purchase. In this case too, they collect your email. And this greatly expands the list as many people love to be a part of such noble activities.
Rekindle With Old Customers
Reach out to older customers because people are definitely more inclined to buy or do business with you if they have done it previously (in case they enjoyed the first time around). Chances are you have their contact info already and all you have to do is email them! Your sales will soar this way. Older customers will also not hesitate to take a look at your other products.
So, don't miss out on this opportunity and add them to your email list. A client who is already a fan will easily be interested in what you have to offer.
How To Generate Leads With An Email List
To generate leads, you first need a way to get them to allow you to send emails. This could be through CTAs, forms, surveys etc. If they give an email address, this means they are likely to maintain contact.
Again, make sure the contents of your emails are intriguing and worthwhile for your recipients. Captivate them with offers, deals or info that's unique, exclusive and demands their attention. Give them a legit reason to stick with you.
Also, try to make the email simple, succinct. There is also no need to cloud it with offers on every product you have on hand. People generally lose attention quickly so make use of it while it lasts.
Speaking of holding attention, a good subject for your email will definitely encourage people to check out what you have to say.
And of course, a link to a landing page is a must. Whereas a link to a website or blog page can divert the attention of the client or make them indecisive, a link to a landing page means that they are directly being handed the information and content they need, allowing smooth conversions. Plus, they will not have to put in extra effort to find what they need, making their part much easier.